The three elements of managing risks.
By Paul Coderre, CSP, ARM
Construction is a tough business. The work is tough. The people are tough. The competition is tough.
When considering risk management in construction, it can feel like a challenge to that toughness. In reality, you have worked hard to build your business. Your efforts provide for your family and for the families of your workers. Protecting your business is part of that effort. Risk and its outcome presents a real and substantial threat to the business you've built.
In the risk management field, we look at threats to an organization's ability to thrive; further, we're looking at potentials that threaten an organization's ability to even survive. Whether the threat is a lawsuit stemming from New York State's Labor Law, workers' compensation costs, the cost of putting trucks on the road, or even OSHA fines – the dollars can be big and the impact severe. In the day-to-day grind of bidding and building, investing the time and effort required to manage risks often takes a back seat, but that's when bad things happen.
So, you may be wondering… Whose responsibility is it to manage the risks faced by your company every day, and how would that be accomplished? What does a solid risk management program look like? I've been in the risk management, safety, and loss control field for over 40 years and I can tell you that protecting your company from risk has very little to do with a traditional safety program. I've walked into many a contractor's office or job trailer and been handed the site safety plan. I'll look it over and then ask the Super., "Can we go out and see how you're really doing things?" Most of the time, what I see is very different from what I read. Safety (or risk management) is not a program, or a binder; it's not a tool box talk, or computer-based training, or even an inspection. Construction Risk Management is based on the decisions that you, and every one of your employees, make every minute of every day that you are onsite. Safety is someone securing a ladder, checking a ground, or using the right tool for the job. Each of those things stem from a good decision made by the employee. Your risk management challenge is giving them the information to make the decision, and holding them accountable to making it.
Managing construction risks depend on the decision you make in writing your contracts (and signing those of others). Managing risk fails when your site supervisor walks past the shaky scaffold, or the subcontractor failing to use their PPE, or allowing the employee to operate that piece of equipment without knowing if they were capable. Managing construction risk is also highly dependent on how you, your supervisors, and your site managers respond to an incident, whether it's an injury, or a near miss, and whether it involves your employee or a subcontractor.
Now, let's talk about the three key elements of managing construction risks:
Preventing of incidents
Responding to incidents
Managing incident outcomes
Prevention
Needless to say, an incident that doesn't happen doesn't cost the organization time or money. However, in order to be confident that the risk of an incident has been minimized, we have to be confident that our employees are making the right decisions every day (i.e. wearing their PPE, erecting the scaffold securely, only accepting well-written contracts… the list goes on). How do you do that? Remember when I said that risk management isn't a safety program? It's not. That's just a book. Prevention of incidents is dependent on every one of your employees knowing what is expected of them, and using that knowledge to make decisions every day. Minimizing incidents on a construction site requires that each of your employees apply the safety concepts they've been taught. It also relies on your managers and supervisors holding every one of your employees accountable to those concepts every day. So no, safety is not a program or a book; it is a system of defining expectations of conditions and behaviors, and then holding people accountable to the application of those principles. The written program is just a way to make sure everyone is using the same concepts.
Response
The next critical piece of managing risks in construction is how you (or your management team) respond to an incident. Again, we're talking about any incident – whether an injured worker, a vehicle accident, or a subcontractor incident. The process of responding to the event can mean the difference between a minor disruption and a major claim.
The critical factors in responding to incidents are:
taking care of people
communicating with whomever needs to be communicated with
identifying the real cause of the incident
taking steps to prevent it from ever happening again (if possible)
Number one, taking care of the person is a responsibility, not an annoyance. Getting an injured person the medical care they need quickly and efficiently provides you with a host of benefits, including getting the person healed quickly and preserving a good employee. Failure to take care of an injured worker or subcontractor can easily result in long disabilities and lawsuits, not to mention low morale and turnover.
Fast and complete communication within your company and with the insurance carrier is the second critical response factor. Incidents in the field need to be communicated to management and administration quickly so that response can be coordinated. Involving your claim-person immediately upon notice of an incident can help establish appropriate care and preserves the evidence needed should a claim or lawsuit come about.
Managing Incident Outcomes
Claims and lawsuits are common outcomes of accidents within construction operations. Workers' compensation claims run the gamut from minor incidents with no lost time to debilitating and even fatal incidents. Your ability to manage the claim process depends on the information you gather throughout the claim and the relationship you have with your adjuster.
When an incident occurs, that information should immediately be communicated to your office person who manages such situations. An incident report with all appropriate information about the injured worker, their injuries, treatment, etc. needs to be given to your office so that it can be provided to your claim professional. This allows that person to work with you to determine the best course of action in managing the claim outcome. Your office staff should be actively involved with your claim professionals to provide updated information and to continue managing the claim to achieve its most favorable outcome.
Regular claim review meetings, or periodic claim discussions regarding the status of an injured worker or a liability suit, provide you with an opportunity to contribute information, as well as get information on where the claim is going and what the outcome may be.
In addition to the initial claim report (to get the carrier involved), identifying the true or root cause of the claim, and implementing controls to prevent reoccurrence, is critical both from the standpoint of managing your OSHA exposure to fines and managing the long-term risk to your company. From the OSHA standpoint you've seen the new fine structure. No one can afford citations, let alone "willful citations." Very recently, a roofing contractor was fined over $1M in response to an employee falling from a roof that resulted in a fatality (and that doesn't even contemplate the labor law case that's sure to arise).
This devastating accident proves the importance of establishing practices to prevent such incidents. Failing to eliminate or minimize the possibility of reoccurrence of an incident doesn't make sense. Sometimes closing the barn door after the horse ran out is important, because there are more horses in the barn. It is in the organization's best interest to dig into the events and decisions surrounding an incident in order to find and prevent those things from happening again.
All in all, risk management in the construction industry is not "having" a safety program. Success in managing risk is about using the tools (i.e. a safety program, training, consistence, accountability) to foster the right decisions among your employees; every hour of every day that they're on your job site.
---
For more information please contact Paul Coderre, Vice President of Risk Management Services at PCoderre@OneGroup.com.
This content is for informational purposes only and not for the purpose of providing professional, financial, medical or legal advice. You should contact your licensed professional to obtain advice with respect to any particular issue or problem. Please refer to your policy contract for any specific information or questions on applicability of coverage.
Please note coverage can not be bound or a claim reported without written acknowledgment from a OneGroup Representative.
Find this Article Helpful?
Visit our Library of Resources for More!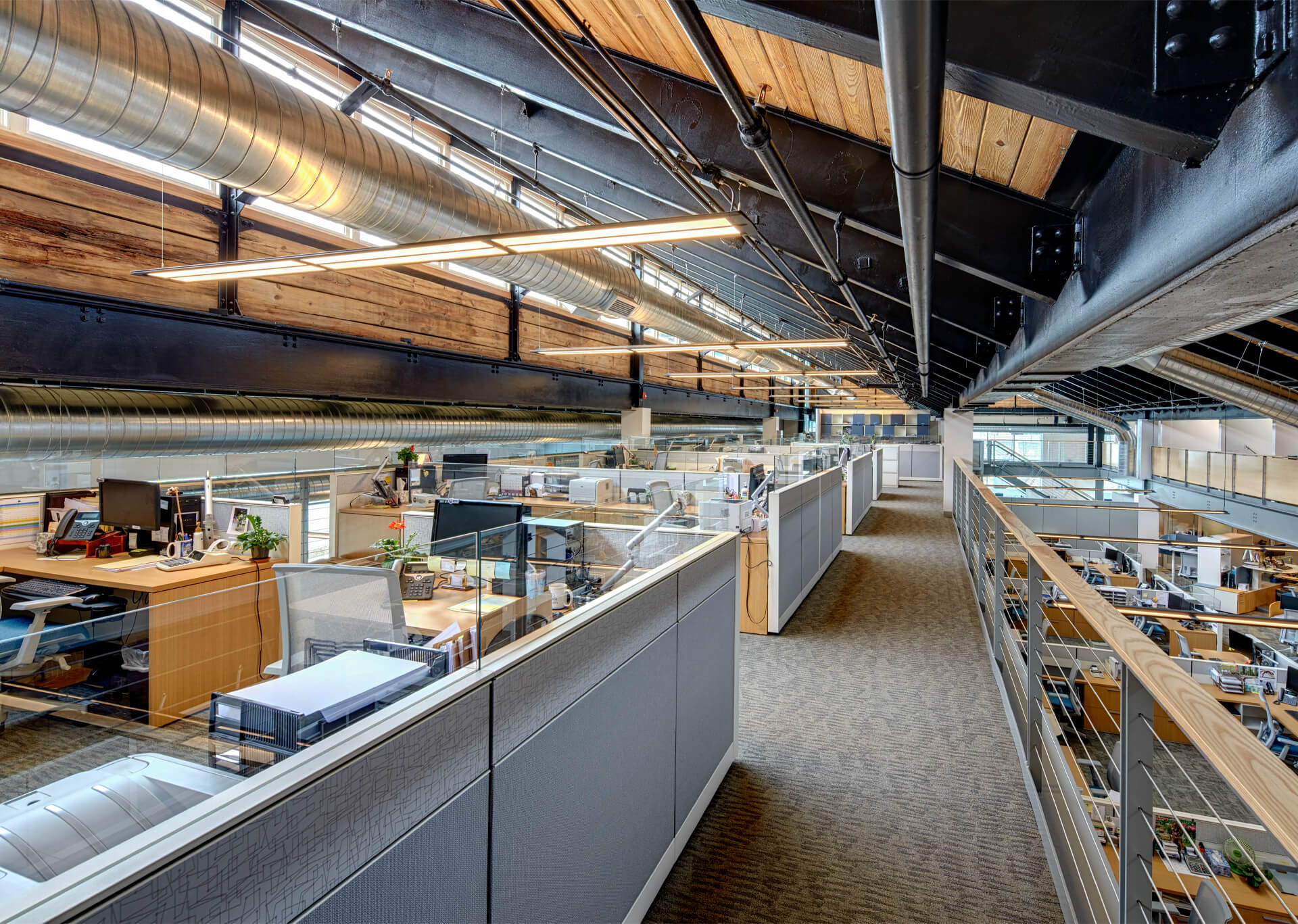 ONEGROUP EXPERTS ARE READY TO HELP
Fill out the form below and an expert from OneGroup will contact you.
For Immediate assistance call 1-800-268-1830
Coverage cannot be bound or altered and a claim cannot be reported without confirmation from a representative of OneGroup.