Pollution and Environmental Insurance
Addressing Ever-Growing Pollution and Environmental Risks
Currently there are more than one hundred different environmental insurance policies available that have been created to address various environmental risks and unique situations continue to present themselves. The risks can be huge and complex. Pollution and environmental risks are growing:
Scientific advancements are revealing more types of pollution
Local, state and federal regulations are increasing and becoming more stringent
More of the financial burden for cleanup is being forced on businesses and individuals
Personal liability for corporate actions is on the rise
Litigation is increasing
Enforcement is becoming more aggressive at the local, state and federal levels
Political and social pressures ensure that more regulations and stronger enforcement will take place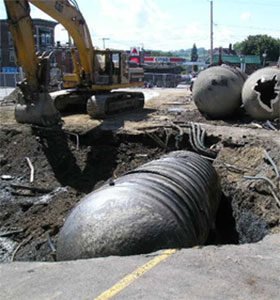 The need for a competent advisor has never been greater
Now, more than ever, businesses and individuals should become aware of their environmental risks and seek the help of a competent pollution and environmental liability insurance advisor to provide adequate risk protection through pollution and environmental insurance. OneGroup pollution and environmental insurance specialists can help safeguard your assets, improve your business and protect your reputation by:
Proactively identifying your pollution and environmental risks potentials
Assessing and mitigating your pollution and environmental risks
Analyzing and review business opportunities and emerging regulatory issues
Helping you to understand complex environmental issues and their potential impact on you
Providing analytic tools to accurately evaluate your cost and tolerance for risk
Reviewing all insurance options and streamline negotiations with insurance carriers
Providing outsourced risk management services
Offering alternative innovative solutions to insurance programs
A comprehensive portfolio of environmental insurance products
As an independent insurance agency representing your interests, OneGroup has the ability to access many wholesale and retail insurance carriers that offer a wide array of environmental insurance products, as well as have access to specialty markets. Some of the products available include:
We make it easy for you. That's why so many people turn to OneGroup for their pollution and environmental insurance. Save time. Save money.
Blog Post

How are you contributing to the conservation of our one planet?