You're on the Move! We're With You Every Step of the Way
We work to protect companies of every size, many that are in highly specialized businesses. Often, they have property in transit over land or sea, shippable high-value objects, transportable equipment, or other specialized possessions. Inland marine insurance's definition has evolved over time to cover a growing range of property and materials. OneGroup's business risk specialist can advise you as to the correct coverage for each situation to ensure protection of your assets.
Inland Marine provides property coverage for items that usually do not remain at a fixed location and/or provides broader coverage than the standard property policy form. Some types of property to be covered would be, goods or materials in transit, property at off-site storage, property under construction, rigger's liability, equipment installation, contractor's equipment, communication towers, computers, etc.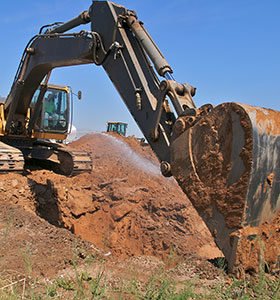 Various inland marine insurable assets include:
Property in transit
Property such as bridges and radio towers
Mobile medical equipment
Contractors equipment
Accounts receivable
Builders' risk
Cameras and photographic equipment
Computers
Contractors equipment
Dealers
Exhibitions and museums
Fine art
Leased property
Mobile medical equipment
Motor truck cargo
Musical instruments
Rigger's liability
Scheduled Property
Transportation
Valuable documents
You can't always be at your business location or guarding your assets. Inland Marine Insurance is the answer. Working with a company like OneGroup that specializes in business risk is the solution.
We make it easy for you. That's why so many people turn to OneGroup for their inland marine. Save time. Save money.