CONDO & TOWNHOME Insurance
Community Ownership Poses Unique Risks
Owning a condominium or townhome puts you in a unique position: You and other owners have common and individual insurance needs.
It is very likely that your condominium/townhome association has insurance for common areas such as courtyards, walkways and yards. The association is seldom responsible for the interior of your home or any of its contents. If your condo or townhome is destroyed, you will be responsible to replace your furniture, drywall, cabinetry, flooring, light fixture, etc.
Condominium insurance is similar to homeowners insurance. You can obtain replacement insurance that will pay to replace your possessions at current prices. You can also protect your valuables such as jewelry and computers with additional high value item coverage.
Your condo insurance policy will include:
Personal Property Protection — Covers the loss or damage to your personal items.
Real Property Protection — Coverage for things you own such as fixtures and other installations that are not typically considered personal property.
Family Liability Protection — Provides legal representation and insurance against judgments.
Guest Medical Protection — Covers medical costs for visitors injured at your home.
Additional Living Expenses — Reimbursement for costs of temporary housing during reconstruction.
Building Property Protection — Coverage for your unit.
In addition to the above-listed coverages, you should also consider adding loss assessment coverage to your condo policy. If your condo association requires an assessment on all unit owners for certain covered losses, this coverage would pay for your share.
DID YOU KNOW that your condominium association is responsible for carrying flood insurance to protect your unit and belongings? Learn more about how you can be sure your condominium is fully protected by visiting the Federal Emergency Management Agency (FEMA) web site. Your OneGroup agent can show you in detail why you should consider:
Flood Insurance
Sump Pump Insurance
Earthquake Insurance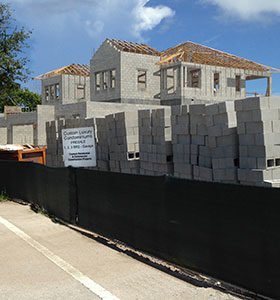 We make it easy for you. That's why so many people turn to OneGroup for their condo and townhome insurance. Save time. Save money.