We'd Do Anything For Our Pets, Let Us Protect Yours
Every year it becomes more expensive to bring your pets to the veterinarian, but there are ways to temper the cost. By purchasing pet insurance, your dogs and cats will be able to get the help they need.
Pet insurance, not unlike health insurance, covers illnesses, routine care, and accidents. Whether your pet needs emergency surgery, medicine for a congenital condition, or an annual check-up, pet insurance will protect your pet and your wallet.
OneGroup's PetPartners Program
OneGroup provides insurance for your cats and dogs through PetPartners. By working with us, you will receive a 10% discount and can earn an additional 5% discount for registering multiple pets.
Click GET A QUOTE to receive a quote on an insurance policy for your cats or dogs!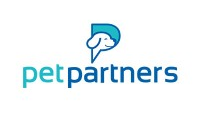 We make it easy for you. That's why so many people turn to OneGroup for their pet insurance. Save time. Save money.